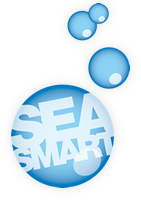 We are very happy to advise you that although Seasmart Marine Ltd is now closed, our range of Seasmart Marine Toilet Sanitisers and Refill Pouches will soon be manufactured and available from :-

Wessex Chemical Factors Ltd
Unit 17 Crane Way
Woolsbridge
Three Legged Cross
Wimborne
BH21 6FA

www.wessexchemicalfactors.co.uk | email: info@wessexchemicalfactors.co.uk Tel: +44 (0) 1202 823699
__________
We would like to take this opportunity to thank you for your past custom and feel confident that the team at Wessex Chemical Factors Ltd will be able to offer you excellent service and products in the future.

This is an exciting new chapter for the Seasmart brand as the new sanitising solution is non-hazardous and 100% biodegradable, with no harmful substances and is totally compliant with all new regulations in UK and EU, in fact, everywhere in the world, meaning that SeaSmart is again available throughout the world.

Please do not hesitate to contact the team at Wessex Chemical Factors to discuss this exciting new opportunity for Seasmart.